For time:
30  x  Squat Clean and Jerk
30  x  ghd sit-ups
30  x  ghd ext.
30  x  pull-ups
Woot!  Have tons of fun.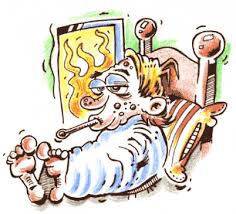 Gymnastics drill:
Ring balance work, hollow rocks.
*I was able to finally complete 5 x 95# over head squats today.  Happy as can be since 7 years of not being able to do it.  Yes, you read it correctly seven years.